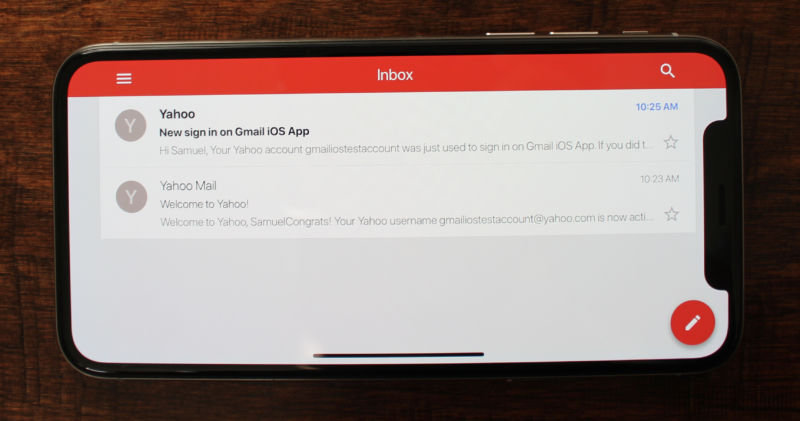 After a period of user testing, Google has rolled out the ability to log into non-Google email accounts in the Gmail app for iOS devices to all users. The update, which can be downloaded from the Apple App Store now, also adjusts the Gmail app to make full use of the iPhone X's taller display.
When Google began testing the feature, we weren't sure it would see an eventual public release—Google often tests features that never see the light of day. But it's here now. Options for accounts include Google, iCloud, Outlook (including Hotmail and Live), Office365, Yahoo, and other via IMAP. Setup works exactly like it does in other iOS email apps that support multiple services. Once added, the new accounts don't look any different in the app from a Gmail account.
Note there's still no unified inbox; you switch between services just like you're switching between Gmail accounts. Here's a walkthrough of adding a Yahoo email account to the Gmail app after the update.