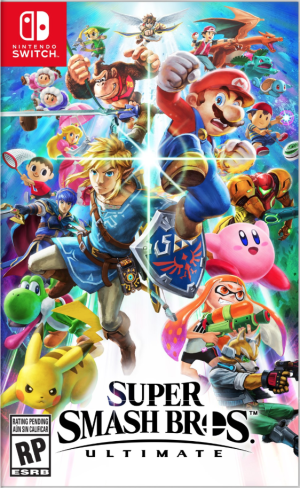 Super Smash Bros Ultimate
headlined a content-packed Nintendo Direct presentation ahead of this year's E3. Doubts about the popular fighting game resembling a glorified Wii U port were put to rest with an announcement of every existing
Smash Bros
character returning—and tons of tweaks big and small coming to the whopping 64-character roster.
Smash Ultimate
will launch on Nintendo Switch December 7, 2018.
Every third-party and DLC character from prior games, including Metal Gear Solid's Solid Snake, Street Fighter's Ryu, and Final Fantasy VII's Cloud, will join Smash Ultimate—as too will the fan-favorite weirdo pair of characters Ice Climbers. ("I kind of hope you aren't expecting too many new challengers," series creator Masahiro Sakurai added, before revealing one more new character on top of Splatoon's Inkling: Metroid's popular, tentacled boss Ridley.)
Move sets, "final smash" attacks, and mechanical tweaks were described at length, with the most notable mechanical tweak being the ability to charge certain attacks in mid-air.