Considering the abilities and build quality of Tata Hexa, it's one of the most underrated cars in India. Before launching the SUV, Tata Motors tested Hexa in extreme conditions to prove its capabilities. According to the automaker, Tata Hexa traveled 8,00,000 km across three continents in temperatures ranging from -20 to 50 degrees Celsius before finally launching.
Additionally, its offroading capabilities are far above than cars of its segment. Although Tata Hexa could not become a commercial hit, nobody can deny its excellent build quality. Today we'll be discussing the high-speed accident of Tata Hexa with a roadways bus. Nikhil Rana, a YouTuber who generally spreads awareness on safer cars, uploaded a video on his channel showcasing an incident that perfectly demonstrates the safety and build quality of Tata Hexa.
In his latest video, Nikhil explained the brutal accident involving Tata Hexa with a roadways bus. The owner of the Hexa wrote a mail as well as had a voice call with the YouTuber in order to give a better explanation.
Read also: Maruti Swift Crashed Into Tata Tiago At A Speed Of 100 km/h.
Tata Hexa Build Quality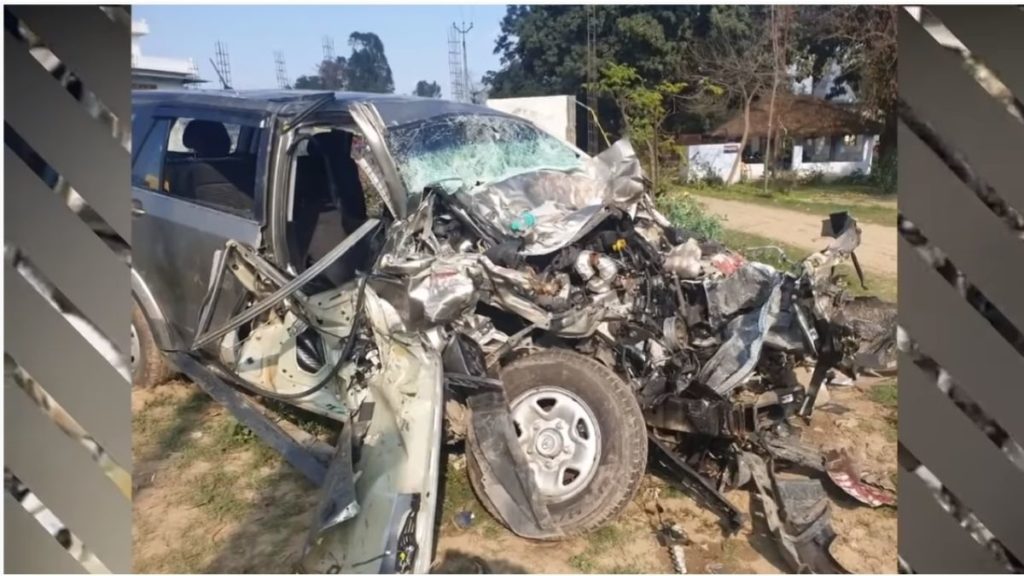 Image: Karan Nanda
The incident happened a year ago near Pilibhit when the owner along with his driver was on a business tour. According to the owner, the driver of the bus was trying to overtake a truck without knowing there was a tractor-trolley ahead of it. Due to this, the bus driver could not overtake the truck on time and eventually hit the Tata Hexa coming from the opposite side.
Since it was a head-on impact with a roadways bus, one can imagine the severity of the impact. The intensity of the collision was so high that it crushed the front half of Tata Hexa.
The driver and owner of the Hexa suffered major injuries and the owner said his right side hip socket was badly damaged. Additionally, his sciatic nerve got 80% stretched which led to sensor loss in his right foot, but thankfully he is alive and recovering. The owner said if it was for any low build quality car he would be long dead.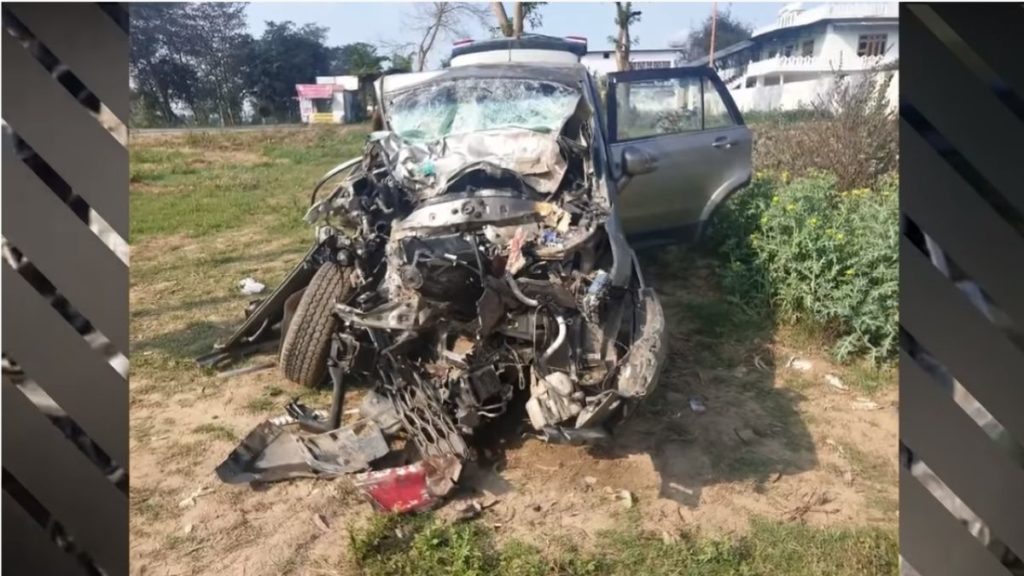 Image: Karan Nanda
Factor Equally Important As Build Quality
Though it might be a little controversial, 'One Way Roads' are also responsible for accidents in many cases. One 'Way Roads' makes driving a difficult job even for experienced drivers. The situation becomes worse in the case of night driving, especially on roads where there is the movement of heavy-duty vehicles.
On such roads, it needs patience as well as skills while overtaking any vehicle as the driver has to shift his car completely on the side of opposing traffic for overtaking. In the above-mentioned case with Tata Hexa, the driver must have run out of options and it subsequently hit the oncoming bus.
For this reason, the infrastructure of the roads needs to be improved. In the end, you still need an excellent build quality car so that you can be safe in case of accidents.
Drop your views in the comments section below and do tell us what you think of India's current road infrastructure.